LOU "THE PHOTO GUY" MICHAELS
Celebrating 60 Year Anniversary!
Since November 1962, I have specialized in photographing life cycle events plus general news and sports events on both national and local levels, bringing action through the lens of my canon camera and Lou says, "I Cover All the Angles." Make sure to check out my blog and photo galleries.
Photo shoot price varies with time required and number of images. To arrange for a free consultation, please contact me via email. All work is done with digital canon equipment by Lou "The Photo Guy" Michaels.
My email is louthephotoguy@gmail.com
1641 Cumberland Street, #27, St. Paul, MN 55117
651-489-8006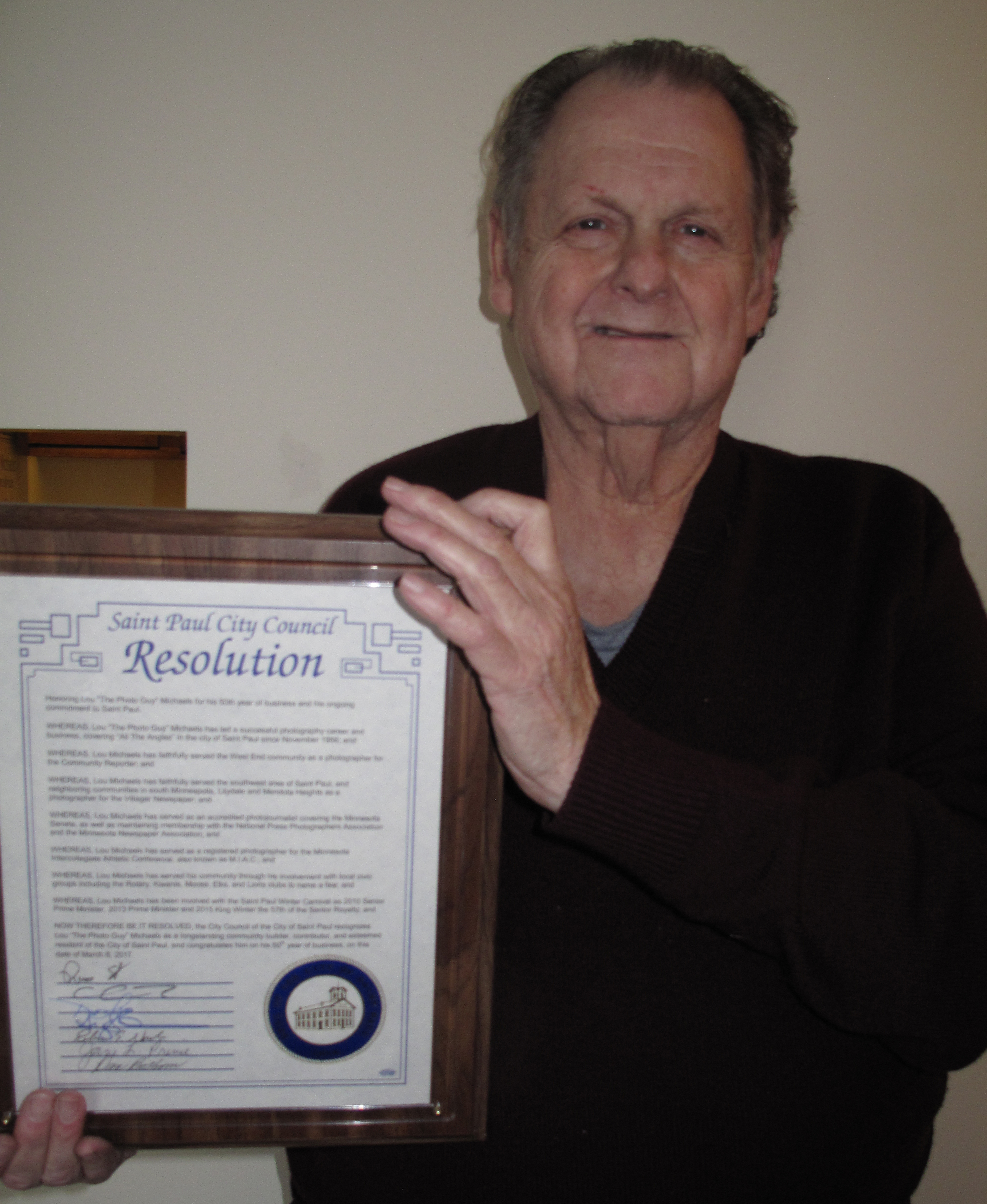 Photo above: Resolution from The Saint Paul City Council for 50 Years of Photography, Minnesota Senate and House Resolution for 50 Years to Lou " The Photo Guy" Michaels.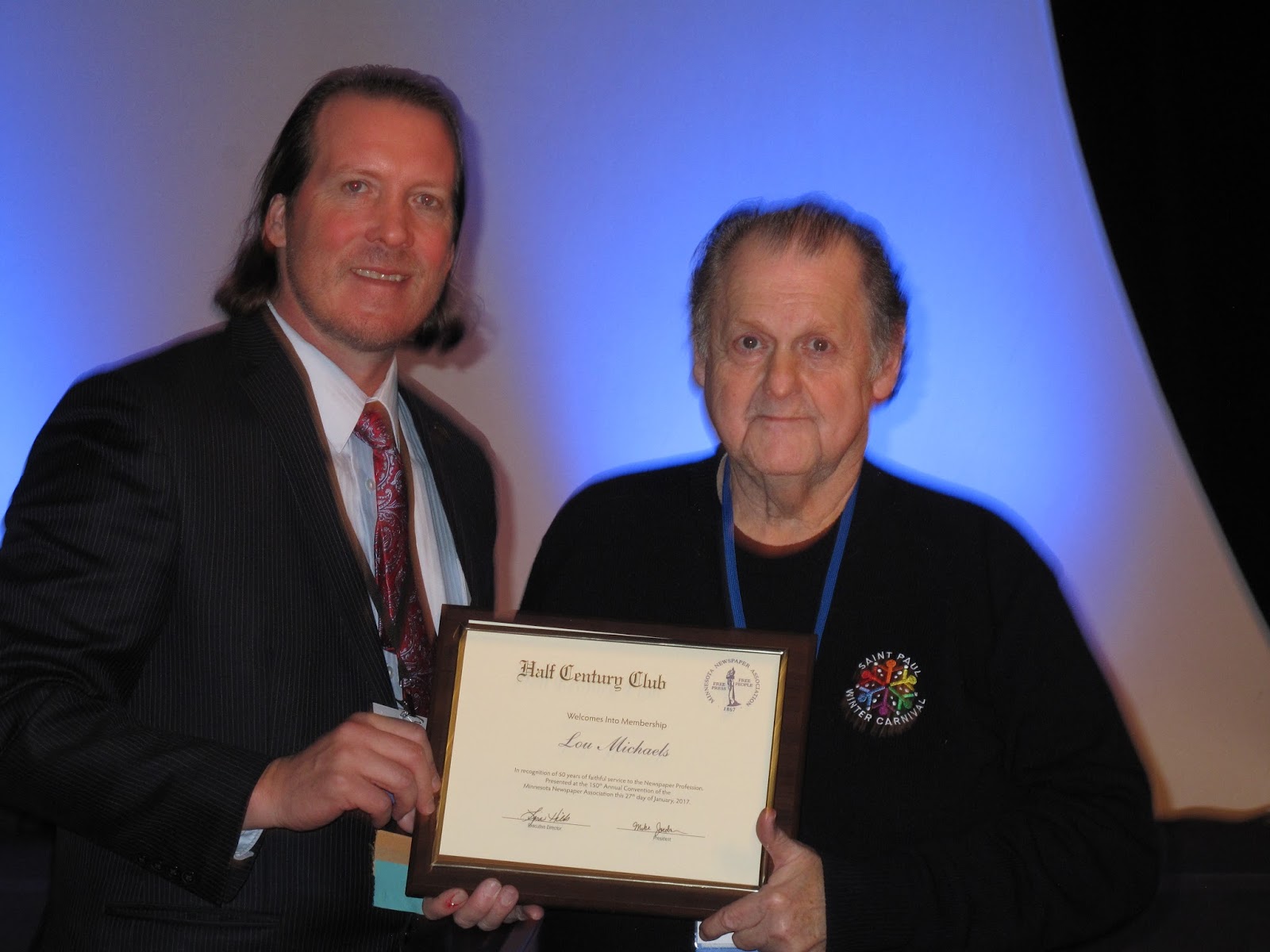 Photo above: It was a great honor for me, and three others, to be a part of this years' Half Century Club of the Minnesota Newspaper Associations 150 years of free press.